Health Service:




All students are eligible for free health, medicine and hospital care. Furthermore, the University Hospital is next to the University campus providing students with immediate care when needed.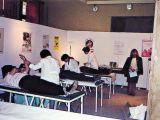 Student Organisations and Clubs:




A number of on-campus student organisations and clubs complement the University's curricular programs and provide opportunities for students to exercise and develop their skills. They cover a wide range of interests including academic fields, music, community services, arts, photography club, student blood donation service, etc.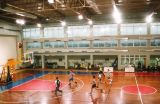 Sports:




Sports facilities at the University campus include a field stadium, outdoor tennis, basketball and volleyball courts and an indoor athletic centre, with a capability of 1,000 spectators. An indoor swimming pool at the city residence hall is also available to the students and faculty members.
University Press




The University Press usually covers the University needs of the students in printing notes, books and the University of Ioannina magazine "IRIS".
University Bookstore




The University Bookstore provides a wide range of scientific books.